OSS Magnetic Hot Knee Belt
Regular price

Rs. 1,999.00

Regular price

Rs. 3,999.00

Sale price

Rs. 1,999.00

Unit price

per
Are you tired of

dealing with knee pain

that limits your mobility and affects your daily activities?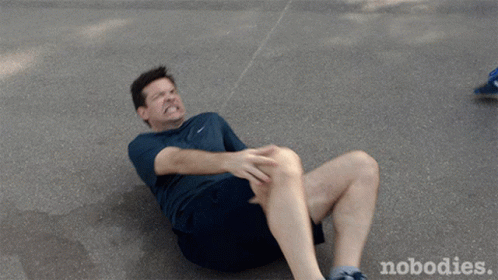 Introducing our

Magnetic Hot Knee Belt

:
The ultimate solution for enhancing recovery!
Relieves Knee pain
The magnetic therapy and heat combination effectively soothes knee pain, making it an ideal solution for individuals suffering from arthritis, tendonitis, or general knee discomfort.
Promotes Recovery
By enhancing blood circulation and reducing inflammation, the MenX™ Magnetic Hot Knee Belt accelerates the recovery process for knee injuries, strains, or post-surgery rehabilitation.
Enhances Mobility
The
adjustable compression and support
provided by the  Magnetic Hot Knee Belt improve knee stability and flexibility, allowing you to move with greater ease and confidence.
Increases Performance
Athletes and active individuals can benefit from wearing the Magnetic Hot Knee Belt during workouts or sports activities, as it
provides targeted support
,
prevents injuries, and boosts performance.
Why Should You Get Magnetic Hot Knee Belt Today?
✅If you are struggling with persistent knee pain that affects your daily life, our magnetic therapy knee hot belt can provide the relief you've been searching for.

✅Recovering from a knee injury can be challenging, but our knee hot belt can speed up the healing process and support your rehabilitation journey.

✅Whether you're an athlete, fitness enthusiast, or simply enjoy an active lifestyle, our knee hot belt offers the support and pain relief necessary to keep you moving.

✅If you have arthritis or tendonitis in your knees, our magnetic therapy knee hot belt can alleviate discomfort, reduce inflammation, and improve mobility.

✅As we age, our joints may require extra care. Our knee hot belt provides the support and relief needed to maintain an active and pain-free lifestyle.
Product Specifications 
How To Use?
1️⃣ Wrap the knee hot belt around your affected knee.

2️⃣ Adjust the straps to achieve a comfortable and secure fit.

3️⃣ Wear the knee hot belt for the desired duration, either during the day or while sleeping.

4️⃣ Enjoy the therapeutic benefits of magnetic therapy and heat as the knee hot belt soothes pain and promotes healing.
Why Are People Loving MenX™ Magnetic Hot Knee Belt?
✅ Comfortable Fit: Many customers appreciate the adjustable straps and breathable fabric, ensuring a comfortable and secure fit.

✅ Versatile Use: Reviewers mention using the knee hot belt during various activities, including workouts, sports, and everyday tasks.

✅ Quick Recovery: Users recovering from knee injuries report faster healing and improved rehabilitation outcomes with the help of the knee hot belt.
✅ Improved Mobility: Reviewers mention experiencing increased knee flexibility and improved mobility after regular use.

✅ Well-Designed Heating: The integrated heat function is commended for providing soothing warmth without discomfort or overheating.
Share